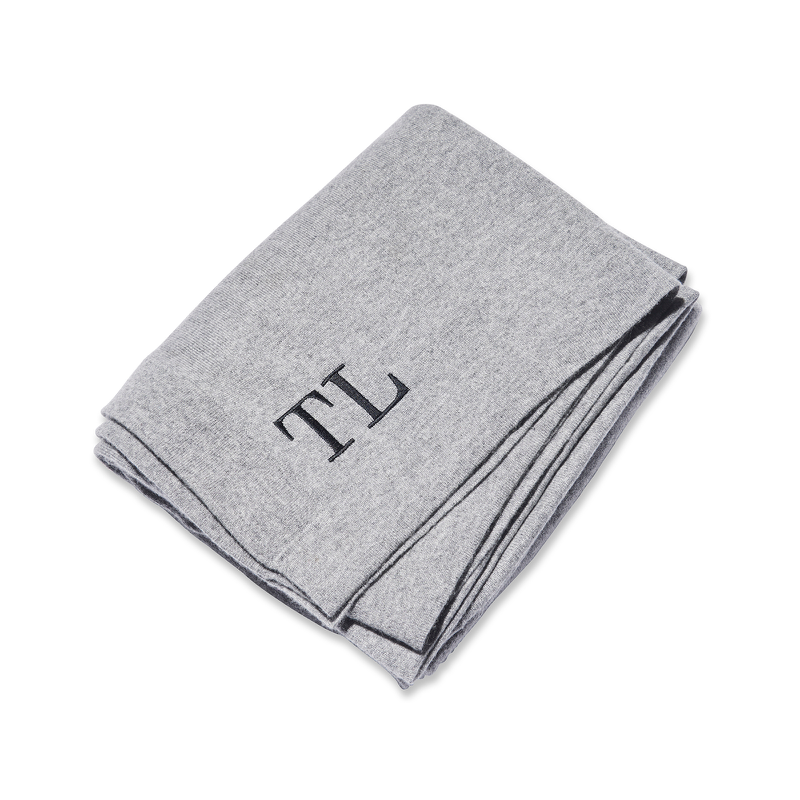 1. Selection
Pick your piece, be it a cashmere master blanket for your home or a woven shawl to gift, all all of our products come with the option of monogramming.

2. THREAD
Choose a thread colour; we have 7 matte shades to pick from.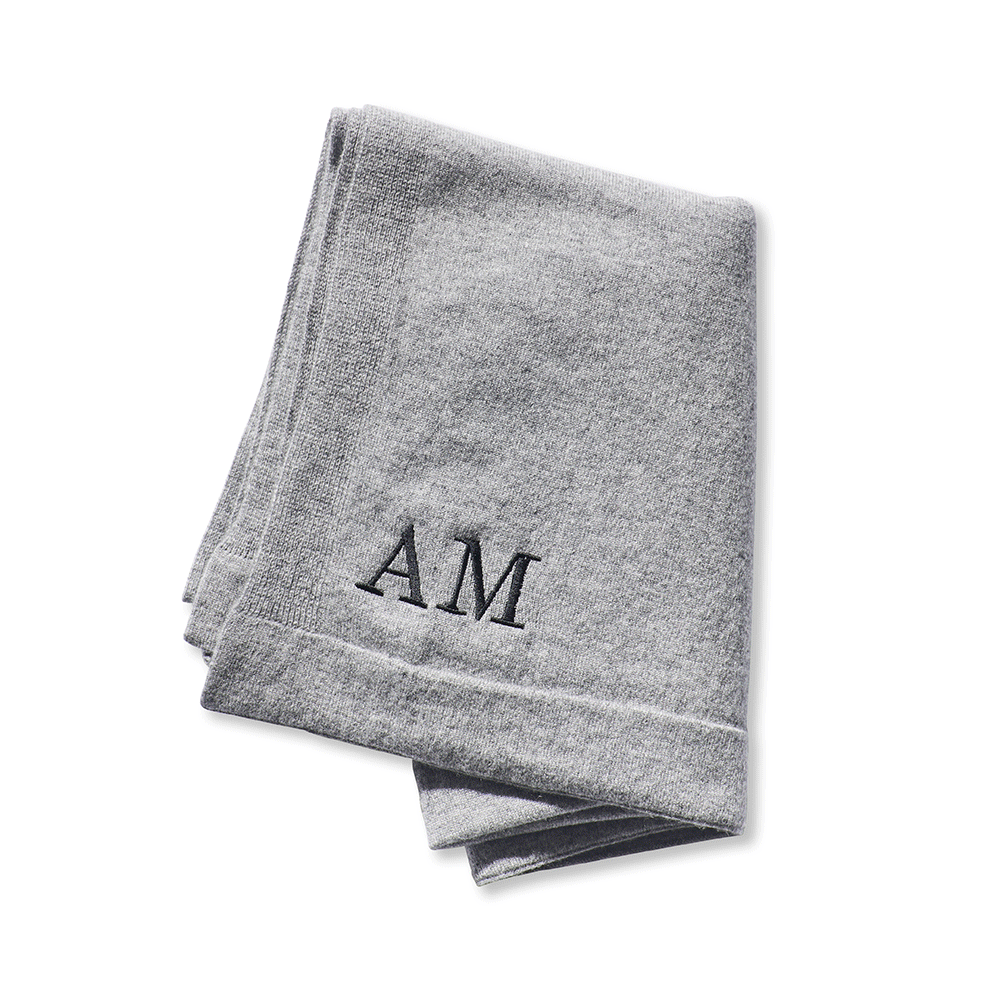 3. FONT
Pick a font; classic, cursive, or contemporary.
4. Personalise
Enter up to 4 letters of the alphabet. If you want to include an ampersand '&', please leave a note on your checkout page and we'll add it in.